Whenever you ask yourself, "What are the best pasta restaurants near me?" the answer is just a few clicks away. The good news is, Dubai is home for world-class pasta restaurants with real Italian flair. If you're looking for the best Italian restaurant in Dubai, we're giving you not just ten, but 31 options to choose from!
One of the best date night restaurants, Il Borro Tuscan Bistro has a very charming ambiance with popular Italian dishes that will make you come back for more.
This restaurant offers all the pizzas you can ever imagine on their menu. They also a vegan menu, with over 40 choices including pasta, pizza, and desserts.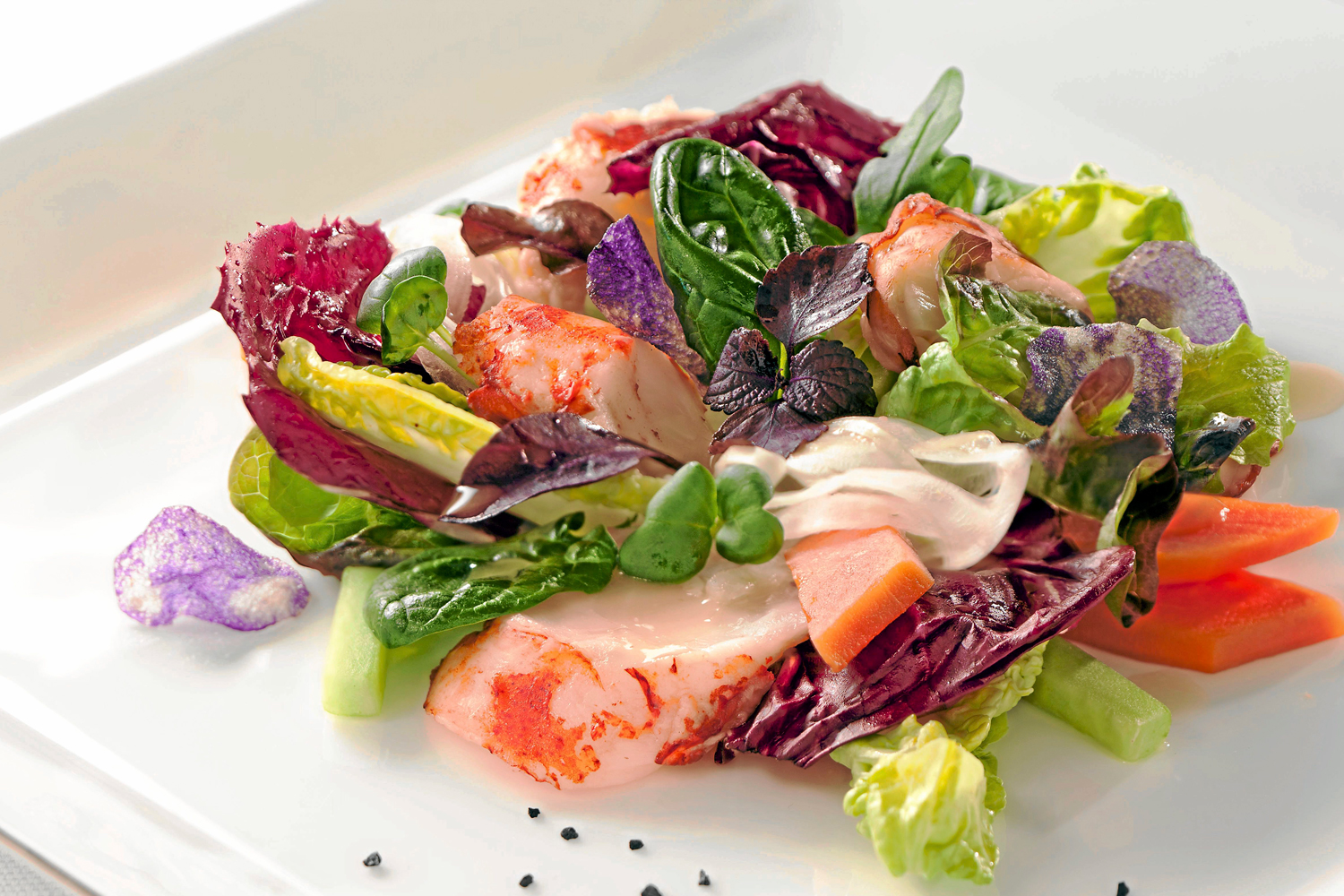 Located at a posh hotel in Palm Jumeirah, Social by Heinz Beck offers a flawless list of pastas, mains and salads, as well as mouth-watering appetisers, sides and desserts.
Alici, meaning "anchovies" has a unique menu which makes it one of the best seafood restaurants with an Italian touch. It's a must-visit if you're craving for delectable fish dishes.
Located in the luxurious Armani Hotel, Armani Ristorante is fancy fine dining at its best. Try out their bread basket and a variety of classic dishes that's rich and full of flavour.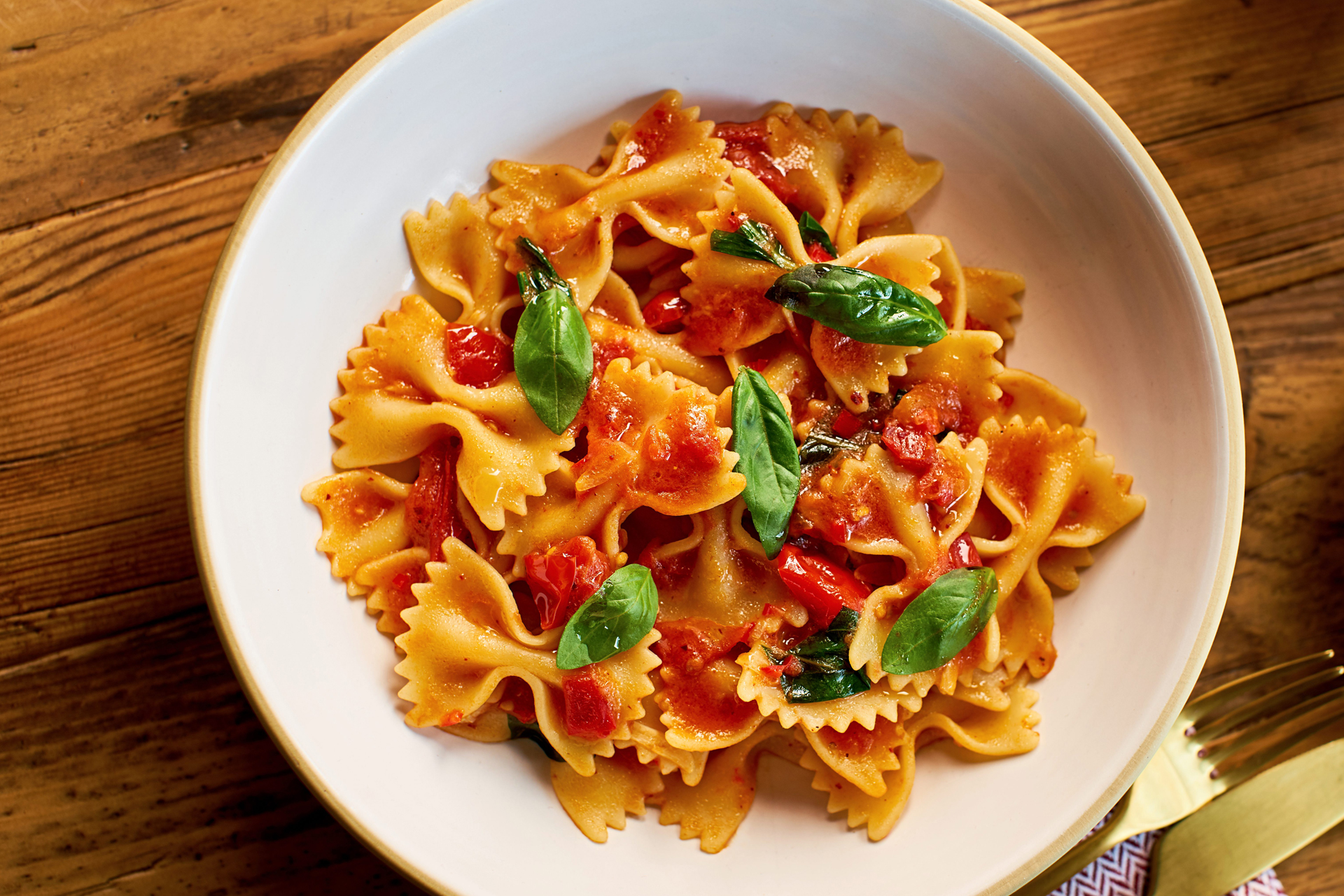 Enjoy your traditional pasta, pizza and calamari in this romantic Italian restaurant with an amazing view of the stunning Dubai Water Canal.
Enjoy delicious pastas and delightful dishes from their rustic Italian menu. Try out their stuzzichini, golden fritto misto, and pizzas for a great dining experience.
Visit this classy Italian restaurant with authentic Italian dishes including pizzas, grills and salads. Don't leave the place without tasting their luscious lamb chops on a sizzling plate.
IL RISTORANTE – NIKO ROMITO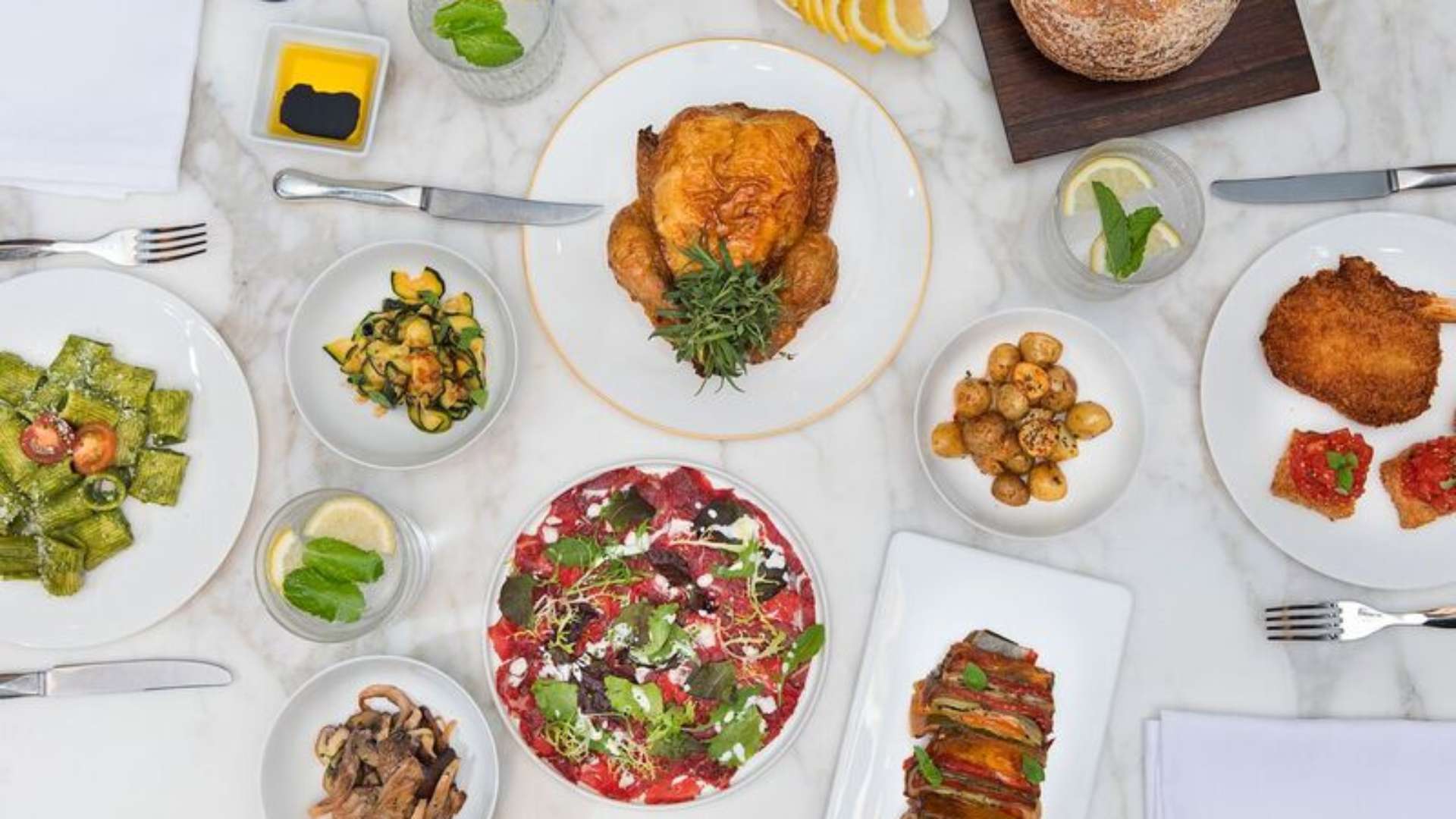 This is a must-visit place for a first-class dining experience. You'll surely love their smoked potato-stuffed ravioli.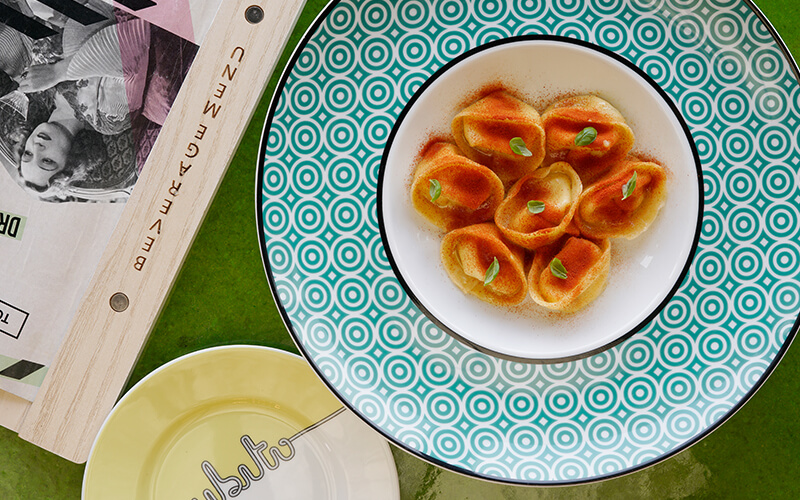 Torno Subito offers classic Italian favourites including their scrumptious pizzas and pastas. If you want a casual beachside dining experience, it's worth checking out.
If you want to bond with friends while having drinks and dinner after a hard day's work, head over to Marea. Don't miss out their pasta and their seafood dishes that will satisfy your cravings.
If you want to be surrounded with lush greenery while eating classic Italian dishes, Scalini is the best choice. Don't forget to try their linguine alle vongole and spaghetti all'astice.
Relax in a laid-back ambiance while enjoying their homemade pasta dishes as well as their creamy risottos. Visit Splendido if you want to chill out and free your mind from anything.
Aside from pizzas and risottos, try out their tuna tartare, melanzane and panzanella while looking at the stunning Burj Khalifa. They also have a great vegan menu for vegetarian diners.
If you're looking for the best Italian restaurant in Dubai, Coppasta is surely the place. It offers a wide array of appetizing Italian cuisine. The exciting part is you can build your own Coppa that your tastebuds will love.
Gia is a stylish spot you can go to when you get hungry while shopping. Located just next to the amazing Dubai Fountain, take pleasure in their classic dishes such as burrata and parmigiana di melanzane.
Matto has one-of-a-kind stonebaked pizzas that you must try when you visit this laid-back Italian restaurant. Come here for lunch with friends or for a chill date night.
This "Little Italy in Dubai" get their ingredients straight from Italy. Their woodfired pizza is a must-try and of course, prawn marinara and their authentic desserts are unmissable.
Bussola has an amazing pizzeria as well as a fine-dining area. You'll definitely enjoy their generous portions of flavoursome dishes.
If you're craving for real Italian food, visit this restaurant and try out their Beef Bresaola and gnocchi.
Come here to try their mouth-watering pizzas plus their amazing meat and vegetable recipes.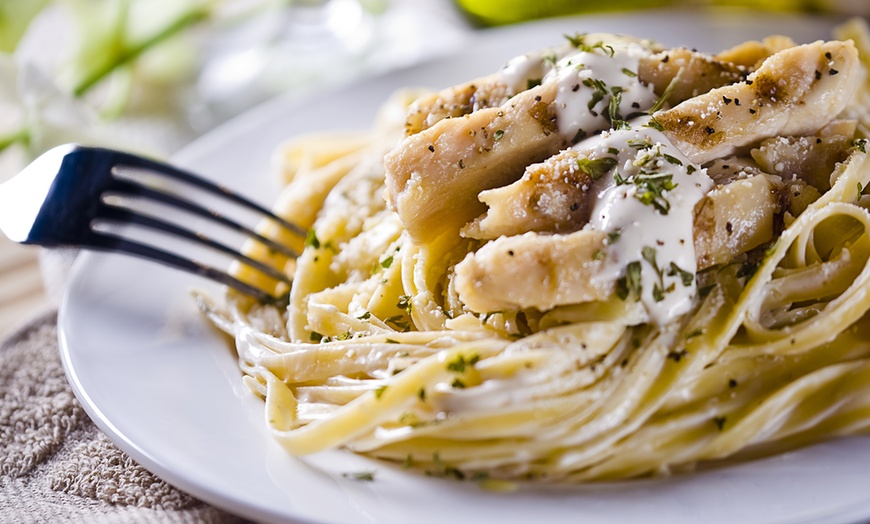 If you're looking for the best Chicken Mushroom Risotto, nothing beats Oregano. It's famous for delicious pastas, pizzas and classic gnocchi.
Vivaldi offers an amazing Italian dining experience with a romantic view of the sea. Order their pasta, steaks, and calamari and you'll never go wrong.
Cinque offers superb dishes and incredible dining experience. You won't get disappointed with their wide array of offerings.
Overlooking the great Dubai Fountain, enjoy their handcrafted pastas and seafood. They change their menu depending on the season so you can visit here anytime you want.
Relax in their sophisticated dining area while consuming their must-try dishes such as the fettuccine with lobster and tortelli con salsa al tartufo.
Give your taste buds a treat by trying their pizza, pasta and antipasti while dining in a place that looks like the backstreets of Rome.
From affordable classic Italian dishes to a tranquil ambiance and friendly staff, Certo is the place to go.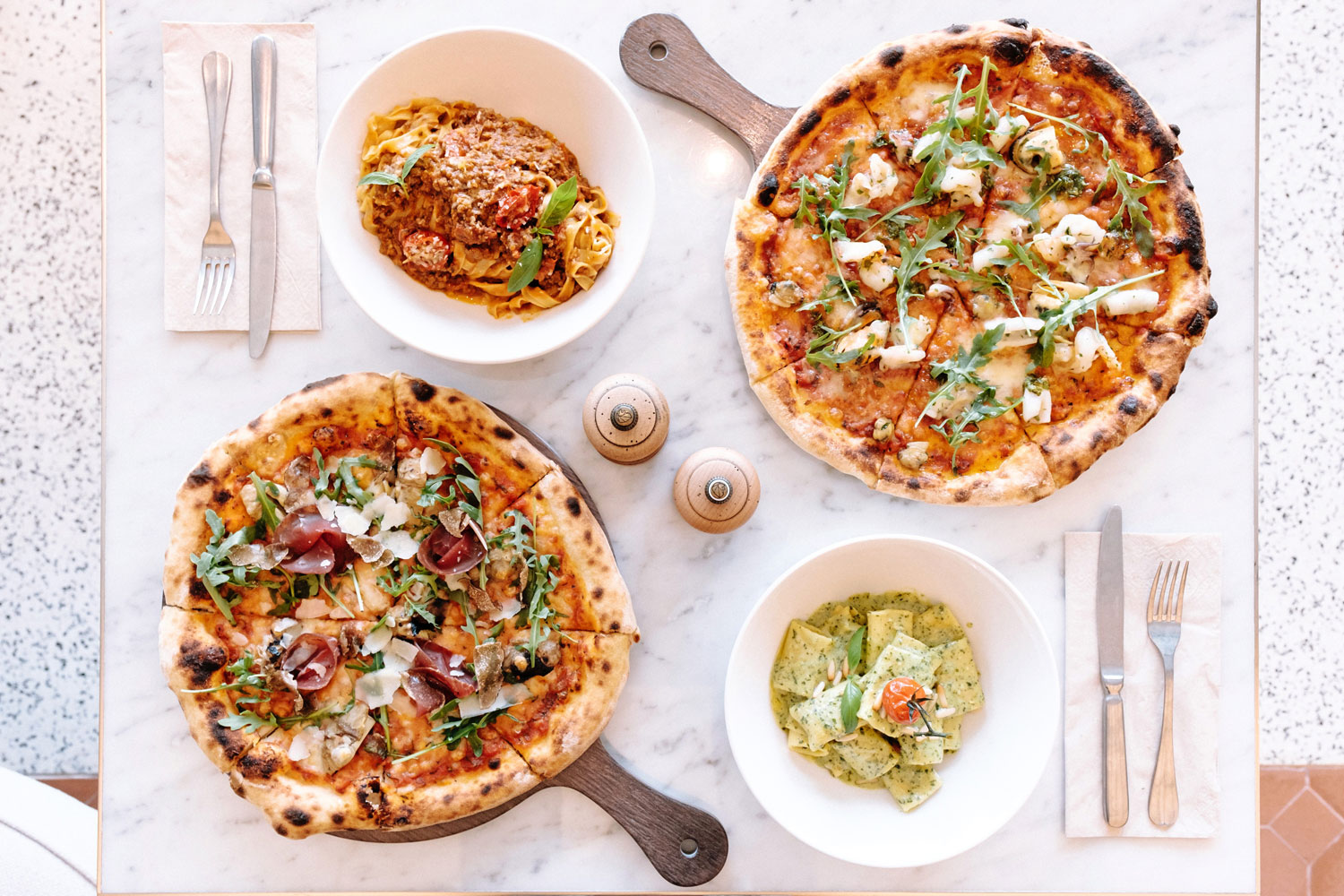 It has open kitchens on every side so you can enjoy watching how the chefs prepare your food. They offer incredibly tasty pastries, breads, pizzas and desserts.
It's the perfect option for families craving for good Italian food. The place also has a special menu just for kids, plus they also have a cinema.
A cosy restaurant with exceptional Italian cuisine, you can have a great time here while listening to their classy soundtrack played by talented musicians.
From laid-back restaurants to fine dining places, this city is the top spot to visit. So, the next time you ask yourself, "What are the best pasta restaurants near me?" just check out this list to select your next best Italian restaurant in Dubai.